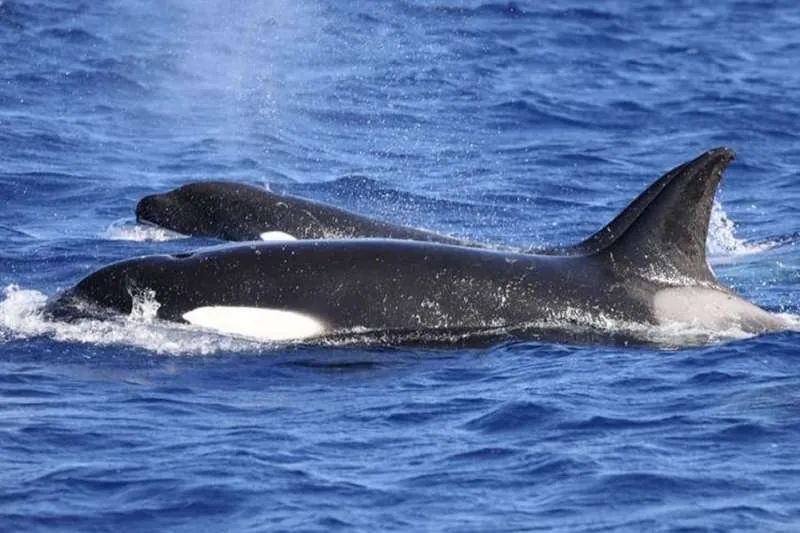 7/13/23, 1:31 PM By Canarian Weekly Tenerife Photo Credit: CEAMAR / N.VARO-CRUZ / A. SERVIDIUS
The sea in the Canary Islands never ceases to amaze, especially in the marine conservation area between Tenerife and the western islands, where some thirty species of cetaceans are protected by various regulations at regional, national, and European level by international agreements signed with the Government of Spain.
On Monday, a group of scientists from CEAMAR came into contact with a group of orcas in the wild just three miles off the coast of La Restinga, in south of El Hierro.
They were following a group of bottlenose dolphins, one of the target species in that marine area of ​​the Canary Islands along with Cuvier's beaked whale, when they were joined by several orcas. "It is only the second time in twenty years that we have the immense fortune to have an encounter like this with this majestic species," they said, "It's hard for us to contain our excitement!!"
These initiatives are part of the follow-up programs of the second cycle of Marine Strategies in Spain (Framework Directive on Marine Strategies) and the objective is "to obtain population estimates and other demographic parameters, with photo-identification techniques according to the mark-recapture methodology, and the application of robust design models", explain the scientists in the project.
It should be noted that "the images taken with administrative authorization SGBTM/BDM/AUTSPP/72/2022 from MITERD, which excepts the prohibition of approaching a cetacean, or group of cetaceans, within 60 metres for research reasons and aims to contribute to their conservation".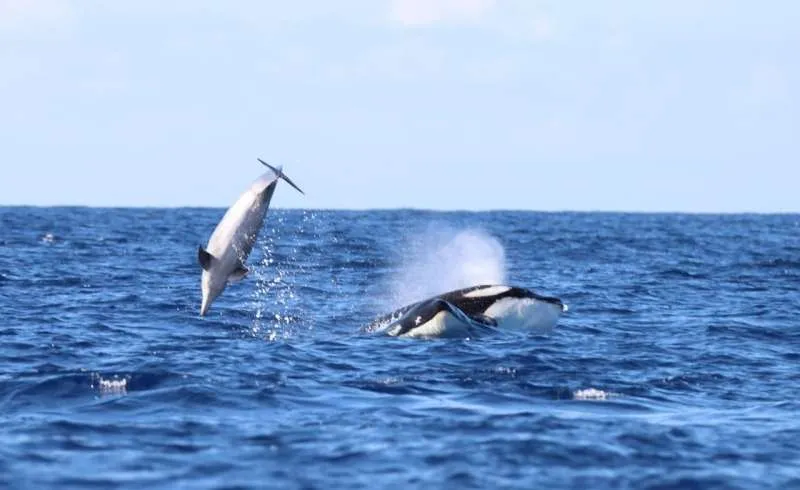 CEAMAR objectives:
CEAMAR is a scientific organization, based in Lanzarote, founded in 2013 by a group of researchers with more than ten years of professional experience with cetaceans and sea turtles, which works internationally developing research, education and dissemination projects for the conservation of these species and their habitat.
Its main objective is to contribute to the conservation of the marine environment in general, and of the populations of cetaceans and sea turtles in particular.
All cetaceans in the Canary Islands are considered protected, but in addition, there are 12 'marine protected areas' in the Archipelago declared due to cetaceans, particularly bottlenose dolphins. The protected area is 157,313 hectares in size and is included in the European Natura 2000 Network for their conservation.
In addition, the Canary Islands are designated as a Marine Zone of Special Sensitivity by the International Maritime Organization (IMO), which gives it special protection with regard to problems arising from marine pollution.